Sex shop at Central TakeToys
About store and location:
The shop is located at the eastern side of Hollywood Road, in Central. It is surrounded by restaurants and bars in the heart of soho area. Which also diagonally opposite to Tai Kwun, The Centre for Heritage and Arts and you can find us on the 1/F.
Central TakeToys sex store photos:
Places of interest at Central TakeToys
1. Tai Kwun - Come and take a look if you like unique!
Tai Kwun is composed of three declared monuments: the former Central Police Station, former Central Magistracy and Victoria Prison. It has no entry fee. Besides showing cultural information of the former Central Police Station, physical stores were set up from local designers. There are art exhibitions oftenly, Come and understand Hong Kong art culture.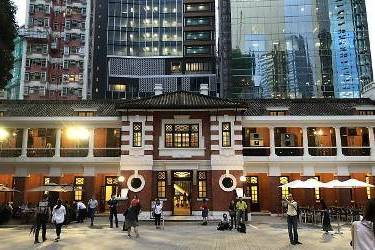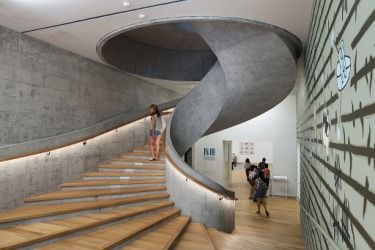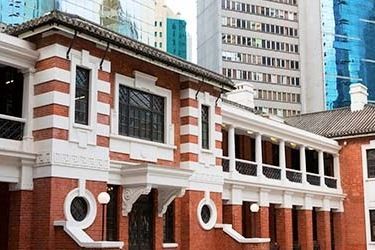 2. Central–Mid-Levels escalator - Defaulted movie scene of Hong Kong movie!
The Central–Mid-Levels escalator and walkway system in Hong Kong is the longest outdoor covered escalator system in the world. The system covers over 800 m (2,600 ft) in distance and traverses an elevation of over 135 m (443 ft) from bottom to top. You can take a look at interesting stores anytime by different outlets. The Central–Mid-Levels escalators have been used as filming locations for several films. Let's follow the footprints of the movies you watched!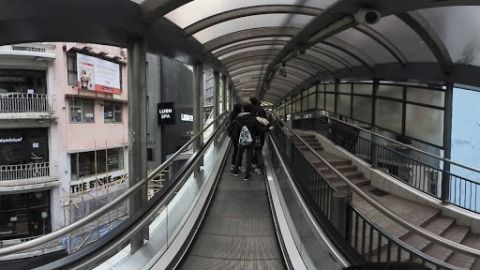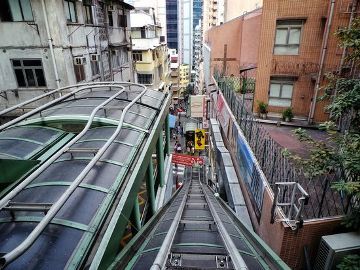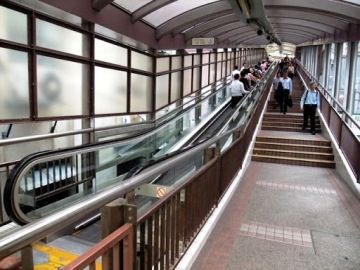 3. Pottinger Street (Stone Slabs Street) - A lovely street with vintage.
Stone Slabs Street is paved unevenly by granite stone steps in grey and white. Retro and modern shops were set up along the street.You can have an antique treasure hunt, and also a fusion food tour. Even the locals love the street also.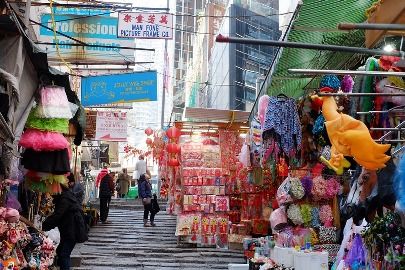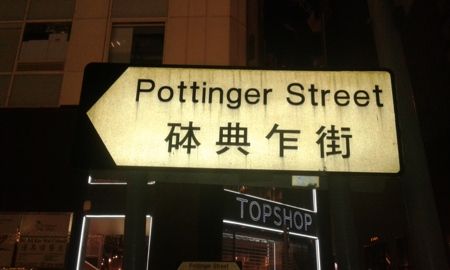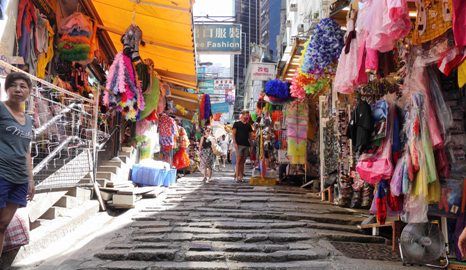 4. Peak Tram - A tram that can enjoy Hong Kong night vista.
The night vista at the Peak is world famous. It is not so difficult to enjoy the view, you can simply take the peak tram and enjoy the vista by the sideway. You may also know more history about the tram in the Peak Tram Historical Gallery in Admiralty.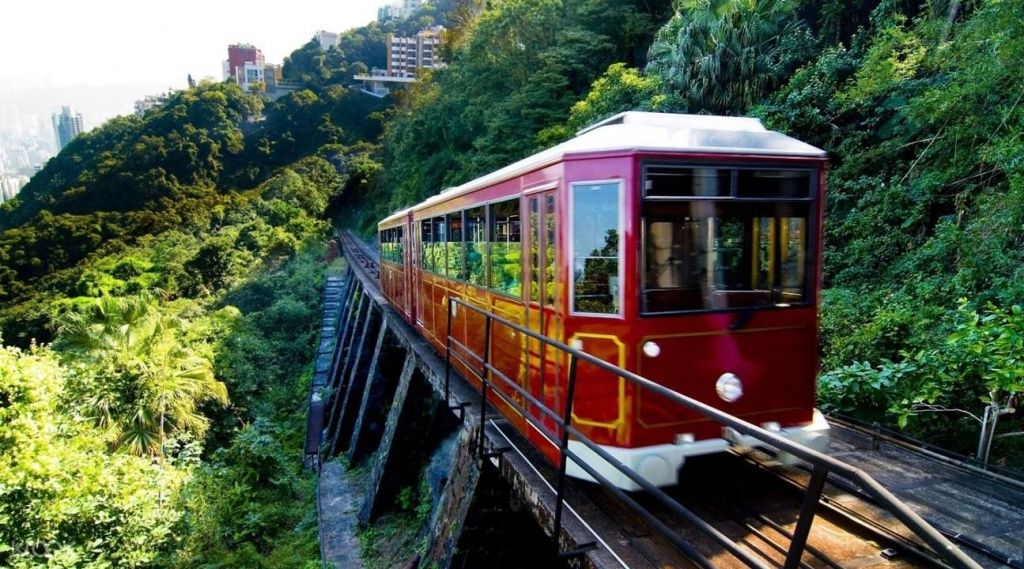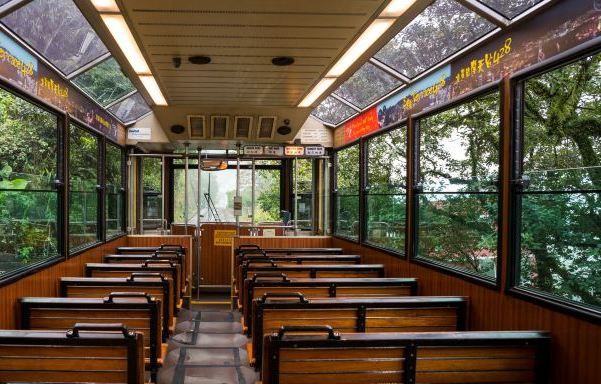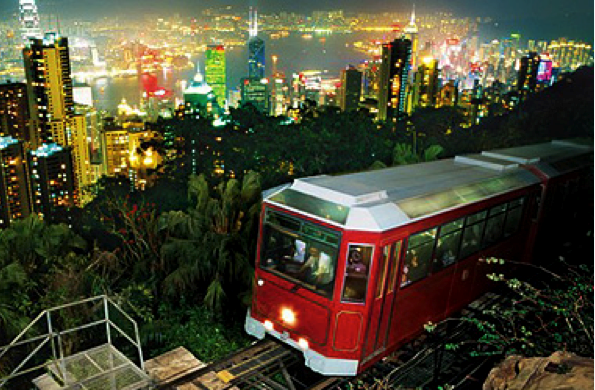 5. Lan Kwai Fong - You haven't been to Hong Kong until you grabbed a glass here.
Lan Kwai Fong was also named as "Place for ghosts". No matter what, locals and tourists like to enjoy amazing cuisines and wines in Lan Kwai Fong. Clubbing and entertaining are also popular in Lan Kwai Fong. Many bars and restaurants are decorated in western style to create foreign atmosphere.