Wholesale
If you have any questions about wholesale ordering or need some help contact us:
Email [email protected]
WhatsApp +852 9723 1489
Phone +852 3586 3720.
Over 10,000 models for low prices! Take Toys offers the widest range of sex products of all types in Hong Kong. Check out our
Catalog
.
Save your time! All products are in one place, right now without waiting from our Hong Kong warehouse.
Why to buy from TakeToys?
1) Take Toys keeps the widest range of sex products in Hong Kong. Some of them are unique.

2) All products are in one place, in our Hong Kong warehouse, ready to be delivered. No need to wait for shipment from abroad or order from many suppliers.
3) Very low minimum order amount US$394.
4) Attractive volume discounts.

5) Low prices. Our aim is cooperation and using advantages of mutual help.
Wholesale discounts
We provide volume discounts for wholesale orders:
3% for orders over US$2,633
5% for orders over US$5,266
8% for orders over US$9,216
10% for orders over US$13,166
Volume discounts will be calculated automatically while you make order.
How will my order be delivered?
We deliver in Hong Kong using SF express or other forwarders depending on the order. For overseas deliveries we are using UPS, TNT, FedEx and other forwarders depending on the order and address.
Delivery conditions and cost will be discussed with you individually.

All our products are prepared for retail sales and may have price tags on them.
If you want to cover them with other stickers, please let our manager know.

Also note, that products might be taken from shelves of our retail stores, as we offer you popular items in demand.
Thank you for understanding.
What is the minimum order amount?
We have very low minimum order amount: US$394.
How to become a wholesale customer?
To become a wholesale customer you need:
1) Register an account on our website www.taketoys.hk by pressing the link "Create account" at the page header.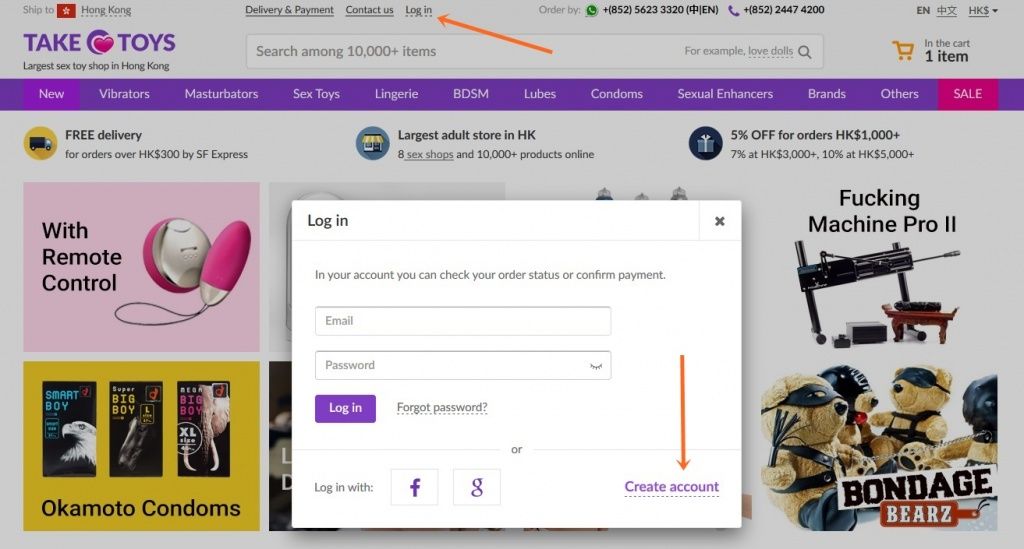 2) Send email to [email protected] with your email address you used for registration on www.taketoys.hk Please, send us a link to your online shop or photos of your offline shop or office or your BRC.
3) After checking we will give you access to see wholesale prices on our website and make wholesale order.
After registration as a wholesale customer you will be able to see wholesale prices instead of retail prices on our website. Just put products you need in your shopping cart and place an order. After that our manager will check product availability, calculate delivery cost and you will be able to pay for your order.
How to pay for my order?
You can pay your order by bank or ATM transfer to any of the banks mentioned below:


Bank Name: HSBC (Hong Kong and Shanghai Banking Corporation)
Account Name: Alma Trend Limited
Account No.: 078-552080-838

Bank Name: Bank of China
Account Name: Oleg Vasilyev
Account No.: 012-581-1-027402-3

Bank Name: Standard Chartered Bank
Account Name: Vasilyev Oleg
Account No.: 325-892-00071
Send us payment confirmation photo after payment and we will send you order ASAP.
Where can I see the samples of your products?
In any of our stores or at the warehouse, located at Block D, 1/F, Wing Hong Factory Building, 777-783 Yu Chau West Street, Cheung Sha Wan.