5% OFF for orders

US$131

+
7% at

US$393

+, 10% at

US$656

+


100% Discreet Packaging,
Shipping & Billing

4032498801193
Fun Factory
Vibe Semilino - Neon Orange

Product code 4032498801193
Product features
Diameter (cm): 3.3
Length (cm): 17.2
Color:
Material: Silicone
Brand: Fun Factory
Country: Germany
Vibration: yes
Insertable length (cm): 9.5
Waterproof: yes
Warranty (months): 24
The SEMILINO is a distinctively shaped MiniVIBRATOR that uniquely combines a compact shape with ultimate power. It is designed for optimal stimulation of all erogenous zones like the clitoris, nipples or glans. It is ideal for vaginal penetration with a curved tip to pleasure the G-spot. The rippled shaft of the waterproof SEMILINO promises intense stimulation especially with penetration.
Rechargeable MiniVIBRATOR features dominant shape that provides powerful stimulation
Magnetic charging cable included (USB-MAGNETIC CHARGER)
The textured shaft features pleasure-inducing ridges that arouse – especially with penetration
Gently curved shape for G-spot massage
Ergonomically shaped control unit comes in a classy gold tone
Easy-to-use touch buttons allow for intuitive operation, simply "PRESS FUN TO PLAY"
"Instant Off" function allows for quick switch off with the simple press of the FUN button
The controller's Lock function allows for discrete storage while traveling
Features 6 vibration intensities and 6 vibration rhythms that are easy to cycle through
Powerful, quiet, long-lasting motor
"Made in Germany" with high quality standards
Made of 100 % medical grade silicone – safe and gentle to the body and odorless
Velvety soft silicone surface
100 % waterproof
Easy to clean with TOYCLEANER or water and a mild soap
Size: 6.8 in., Ø 1.3 in.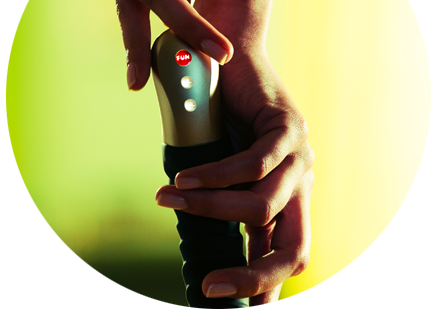 Small Package – big FUN
Big advances and size have a lot in common. Just think of the development of the computer. It used to be as big as a dozen cupboards, today it's flatter than a pizza box – and more powerful than ever. Sex toys are no exception to the downsizing trend. Another good example? The new SEMILINO, a bonsai edition of FUN FACTORY's bestseller the SEMIREALISTIC. But in terms of performance it sees eye to eye (if you can say that about sex toys...) with its big brother.
Fitting for every occasion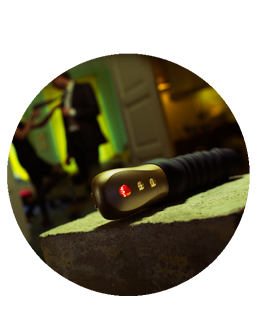 The ideal measurements make the SEMILINO a discrete companion for any situation, an attractive carry-on accessory for your handbag, sports bag or an inner pocket. Yet in terms of its erotic qualities, the SEMILINO belongs with the big guys. The lightly curved shape is perfect for stimulating the G-spot and is just as good for clitoral excitement too.
Plus the SEMILINO has fantastic technology on the inside. The powerful yet quiet motor with its six variable programs and intensities always reliably leads to yet unknown heights. PRESS FUN TO PLAY is the motto here. The elegant gold colored control unit can be exactly controlled with the push of a button.










This is great! Various speed/vibrate and easy to adjust while using. Makes me happy multiple times each use!
Submit review
Popular products in Vibrating Dildos