5% OFF for orders

US$131

+
7% at

US$393

+, 10% at

US$656

+


100% Discreet Packaging,
Shipping & Billing

SSI-RT01
SSI
Color Roter CC Strawberry Cake - Pink

Product code SSI-RT01
Product features
This is a surprise! A powerful single rotor that can enjoy all 100 kinds of vibration appears.
● cute pastel pink color
● Adopt soft suvave silicon material
● Shinamaru soft head part stimulates the erogenous band pinpoint
● Ideal for "pushing" nipples and chestnuts
● 10 types of vibration patterns and vibration strength of 10 speed are mounted - Dual control which can individually operate vibration pattern & speed
● Silent sound quiet design
● Use two AAA batteries.
It is a single rotor with various vibe actions, ensuring that every woman squid.
Package: 17.0 x 9.1 x 4.1 cm
Body: Used part 8.0 × 1.7 φ cm
Weight: 100 g
Battery: 2 AAA batteries used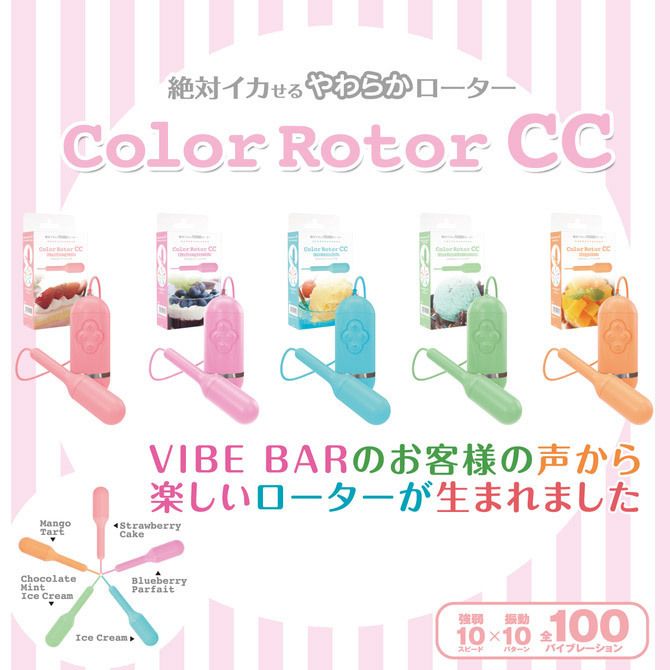 For a first time shopper of such items, your service and delivery were both professional and discrete. Very important for a new customer like myself.

This waterproof bullet vibe is simply great. It was my first sex toy and I must say, I am impressed. Smooth, silky with limited noise output, this toy fulfilled my needs by starting slowly on a low setting and gradually building up to the highest levels on the highest setting. The cord is long enough for me and my partner to use, we like to play with the power control and tease each other with the different settings.

Thank you much and I will definitely be buying from your site again
All reviews (1)
Submit review
For a first time shopper of such items, your service and delivery were both professional and discrete. Very important for a new customer like myself.

This waterproof bullet vibe is simply great. It was my first sex toy and I must say, I am impressed. Smooth, silky with limited noise output, this toy fulfilled my needs by starting slowly on a low setting and gradually building up to the highest levels on the highest setting. The cord is long enough for me and my partner to use, we like to play with the power control and tease each other with the different settings.

Thank you much and I will definitely be buying from your site again
Submit review
Popular products in Wired Vibro Eggs