5% OFF for orders

US$131

+
7% at

US$393

+, 10% at

US$656

+


100% Discreet Packaging,
Shipping & Billing

6959633100820
SVAKOM
Mini Emma Flexible Vibrator - Plum Red

Product code 6959633100820
Shipping:





Estimated shipping cost to

United States

US$9.18

–

41.32

See details
Shipping:
Weight: 400 g


Estimated shipping cost to

United States

US$9.18

–

41.32

See details
Payment:

Payment:





Guarantee:
Money Back Guarantee
We will make a full refund if you decide to cancel your order by any reason

Guarantee:



Money Back Guarantee
We will make a full refund if you decide to cancel your order by any reason
Product features
Mini Emma is a powerful smaller version of our popular wand vibrator for women. It's designed especially for those who love medium or small sized massagers but still want the power of larger sized vibrators. The flexible vibrating head will stimulate your vagina nerves in all directions. Mini Emma will last for 2 hours on a single charge, and will bring you climax after climax. Mini Emma is 100% water proof which means she is fully submergible and can go anywhere with you, even the bathtub or swimming pool.
Mini Emma wand massager for women uses a powerful high frequency motor and a rechargeable lithium battery with a capacity up to 430 mAh, which can take you for a continuous sex journey that can last up to 2 hours.
Body Relaxation: Sex massage will never be the same after you bring Mini Emma into your bedroom. Mini Emma will get those muscles nice and loose before you take things to the next level.
Intimate Pleasure: With the press of the S button, Mini Emma will go into Intelligent Mode and take you to the heights of pleasure you have yet to experience. Mini Emma can reach intensities that will make melt from ecstasy.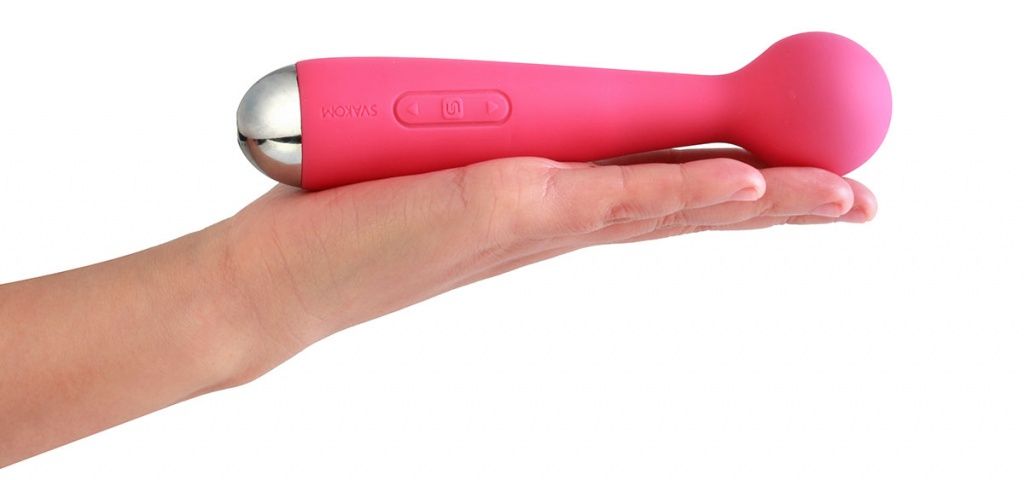 Mini Emma also has SVAKOM intelligent mode that will whisk you away into another world, simply click the S key, and let your pleasure begin. From the seductive foreplay, the sexy teasing, the strong pulsing, to the multiple climaxes, it's like the world filled with fantasies.
Mini Emma is a waterproof vibrator for women with grading of IPX7, which means you can have fun with her even in the water, and cleaning is incredibly easy.
Mini Emma has a flexible vibrating head, which means you can use it at any angle you want. No more awkward hand positions, just put Mini Emma where you want her and she will bend to fulfill your every need.
Pleasure experience: Hold Mini Emma in hand gently, you can feel it vibrating and jumping in your hand. Touch your nipple with Mini Emma, it seems like that a electrical current is flowing from fingertips to soles of feet. Whole body feels numb and soft. Strong vibration drives very inch of your skin thrill, releasing your passion through multi-orgasm.
For relaxing massage: When you tired from work, turn on Mini Emma to massage your shoulder, cervical vertebra and lumbar vertebrae, etc. The vibration strength is powerful to transfer to whole body, which makes your body ease and relax. Then you can go to work with better physical and mental situation.
Mini Emma is the perfect size for any time your feeling intimate. This will be your new favorite travel companion as this wand massger fits easily inside your handbag and carryon luggage.
Mini Emma has a powerful but quiet motor. So you can use it wherever you like without being noticed.
Mini Emma adopted a lithium battery, and this rechargeable vibrator for women has a battery capacity of 430 mAh which can be fully-charged in only 1.5 hours, and provide about 2 hours of continuous pleasure.
Mini Emma is made of environment friendly silicone, it past all the strict tests and reached high standard before going to the market.
Powerful vibration
SVAKOM Intelligent Mode
Flexible head for use at any angle
Environment friendly material
100% Waterproof
Rechargeable
Whisper Quiet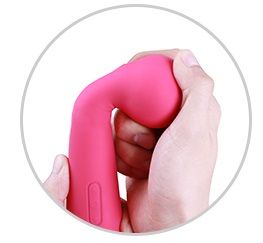 Product Name: Mini Emma
Dimension: 38X165.5mm
Weight: 109g
Battery Capacity: 430mAh
Charging Time: 1.5 hours
Using Time: 2 hours
Water Repellency: 100% waterproof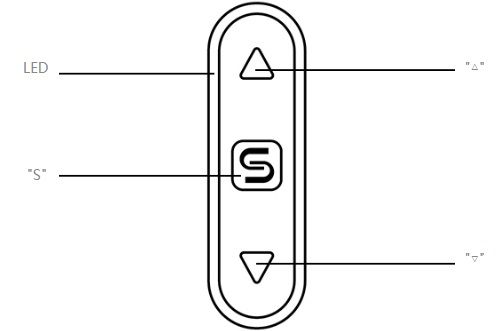 Great function my new best friend has! So glad I found your site so much cheaper than other sites I have been to!
You won't regret it if you need strong clit stimulation.
All reviews (2)
Submit review
Great function my new best friend has! So glad I found your site so much cheaper than other sites I have been to!
You won't regret it if you need strong clit stimulation.
Submit review