5% OFF for orders

US$131

+
7% at

US$393

+, 10% at

US$656

+


100% Discreet Packaging,
Shipping & Billing

7350022277601
Lelo
Mona 2 Vibe - Cerise

Product code 7350022277601
Product features
For women seeking pure, uncomplicated, indulgent pleasure, MONA™ 2 features intense power and unmatched satisfaction.
MONA™ 2 is one of the most popular LELOs, famous for its ability to drive its users to climax through an exquisite design with curves in all the right places and the perfect blend of thrilling vibrations.
Substantial Size & Power for a Flawless Climax
The thickness and the power blend together perfectly to keeping you moaning all night long
Beautiful Design for Internal Pleasure
The flowing curves guide the intense pleasure deep into your body
Awesome Pleasure for Discerning Women
This massager is the pleasure product of choice for more experienced pleasure-seekers
6 Pleasure Settings: From a teasing murmur to a satisfying pulse
100% Waterproof: Perfect for the bath or shower
Certified Body-Safe: The highest standard of safety and construction
Let your anticipation build. Imagine teasing and spoiling yourself, how good it will feel.
Begin to explore yourself, your body, your senses. Listen to your body, guide your hands.
Slow it down, speed it up, until your body shakes and your climax overwhelms you.
There is a sexy, sensual ritual to opening a LELO box: it's a celebration of pleasure, the ultimate expression of indulgence and excitement. Share it wisely, often, and with care.
MONA™2 Massager
Charger (Set to shipping address)
Satin Storage Pouch
Warranty Registration Card
Detailed Instruction Manual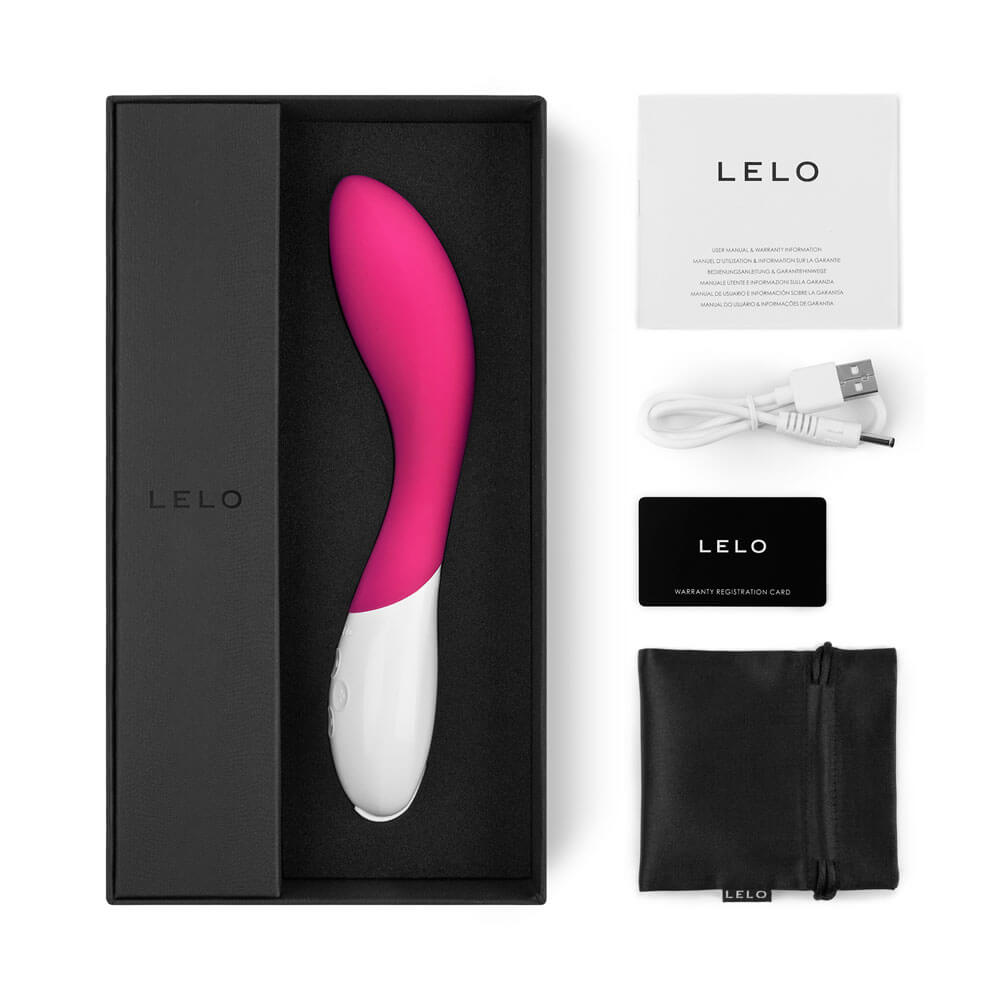 Materials: ABS Plastic / Silicone
Finish: Matte
Size: 220 x 51 x 33mm / 8.7 x 2.0 x 1.3in.
Diameter: ⌀ 37mm / 1.5in.
Insertable Length: 110mm / 4.3in.
Weight: 128g / 4.5oz.
Battery: Li-Ion 920mAh 3.7V
Charging: 2hrs at 5.0V 500mA
User Time: Up to 2hrs
Standby: Up to 90 days
Frequency: 100Hz
Max Noise Level: <50dB
Interface: Variable interface, 6 modes






My overall impression of the Mona 2 Vibe is simply put brilliant. I have had many other g-spot vibrators and this one exceeds all of them. The design of the curves provides such intense pleasure. Very much recommended
All reviews (1)
Submit review
My overall impression of the Mona 2 Vibe is simply put brilliant. I have had many other g-spot vibrators and this one exceeds all of them. The design of the curves provides such intense pleasure. Very much recommended
Submit review
Popular products in G-spot Vibrators