5% OFF from orders

US$131

+
7% from

US$395

+, 10% from

US$659

+

Earn Loyalty Credit
(5% of your purchase) Spend on next order


100% Discreet Packaging,
Shipping & Billing

4032498006543
Fun Factory
Vibe Angelo CNC - Vitamin

Product code 4032498006543
Shipping:





Estimated shipping cost to

United States

US$12

–

41.40

See details
Shipping:
Weight: 220 g


Estimated shipping cost to

United States

US$12

–

41.40

See details
Payment:

Payment:





Fair Price
We regularly compare and adjust our prices to ensure you get great value on your purchases
Fair Price
We regularly compare and adjust our prices to ensure you get great value on your purchases
Money Back Guarantee
We will make a full refund if you decide to cancel your order by any reason
Money Back Guarantee
We will make a full refund if you decide to cancel your order by any reason
You may also like
Product features
Length (cm): 14
Color:
Brand: Fun Factory
Country: Germany
Vibration: yes
Waterproof: yes
Warranty (months): 24
Just like an angel - that's the ANGELO MiniVIBRATOR from a new optimized line of little passion packers. The silicone-sheathed feathers softly stroke the most intimate regions, causing fulfilling, heavenly passion to course through your body.
100 % waterproof
Rechargeable
One touch buttons for intuitive control
8 vibration intensities
3 vibration programs
Powerful, quieter and longer-lasting motor
Sleeve made of 100 % silicone
Outfitted with a new, technically refined motor and a stylish, newly-developed control element, ANGELO whether on terra firma, in the air or in the water pleasures like no other. Discover with ANGELO heaven and passion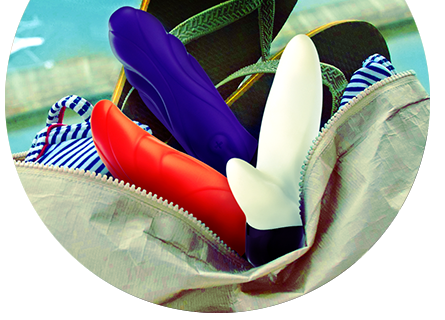 Well worth the money. Would recommend it. Nice feel to it and the settings are great.
Submit review