5% OFF for orders

US$131

+
7% at

US$393

+, 10% at

US$656

+


100% Discreet Packaging,
Shipping & Billing

35002PK
Aphrodisia
Victory Mini Bullet - Pink

Product code 35002PK
Product features
Diameter (cm): 1.2
Length (cm): 2.3
Color:
Brand: Aphrodisia
Country: China
Vibration: yes
Warranty (months): 12
Achieve physiotherapy and masturbating, increase interest purpose, may also used for couples flirt, effectively improve the quality of sexual life. Our vibrator has multi-speed vibrating,gentle or strong,it's up to you. Add a little more different pleasure to your usual sexual life. Enjoy your happy life everyday.
BULLET hunting? Be lucky to have this Victory BULLET Vibrator. It may be small in size but very powerful to spice up your sensous moments. Different speed levels to help you decide the right vibe for you. Erogenous zones,including anal and nipples,will surely be aroused with this immensely powerful vibrator. Victory series bullet and bullets are original creations under brand Aphrodisa. They come out with super cool shining apperance,while the functions are simple multi-speed,easy to use,easy to reach your own speed in your deep heart which you never know before.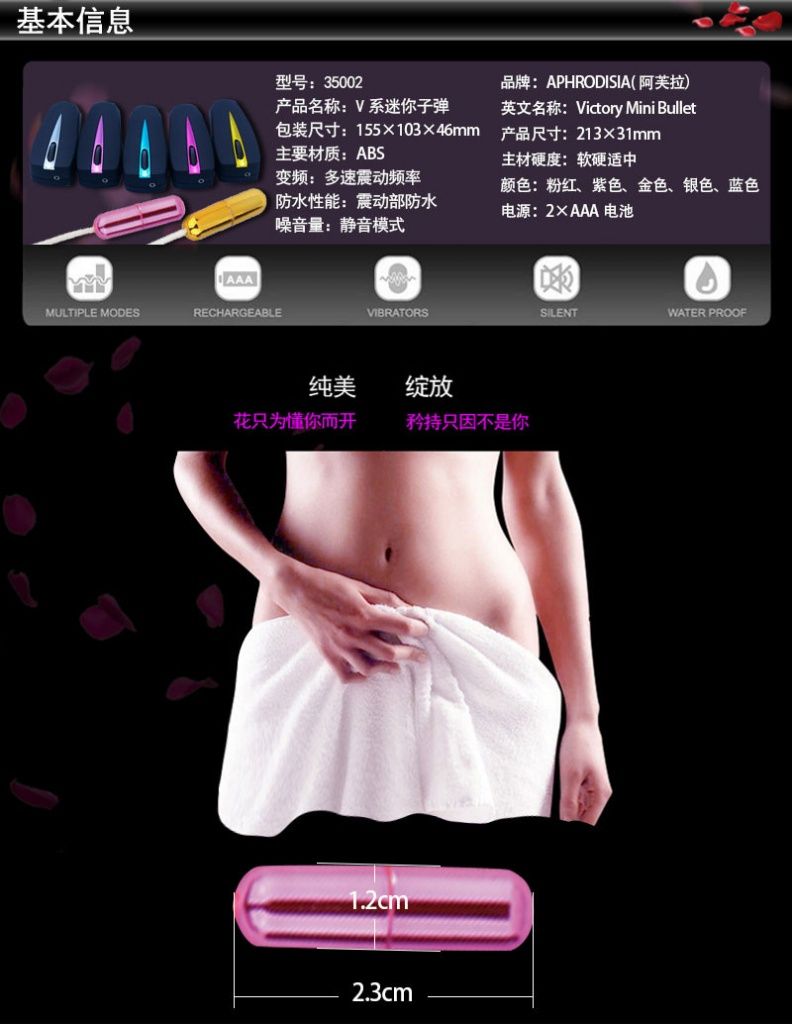 If you want a simple, low-priced bullet and don't mind having a cord...this is it! Very powerful!
Submit review
Popular products in Wired Vibro Eggs