5% OFF for orders

US$131

+
7% at

US$393

+, 10% at

US$656

+


100% Discreet Packaging,
Shipping & Billing

8433345108919
Adrien Lastic
G-Wave Dual Rabbit Vibrator

Product code 8433345108919
Product features
U-shaped double use G-spot vibrator. Highly flexible and can be used during intercourse. Exceptionally versatile and adjustable, this stylish vibrator is powered by 2 individual powerful motors and offers many angles to experiment with and get maximum pleasure! Twist it straight to use it as a traditional vibe or bend it in half for a double G-spot & clitoral stimulation. 100% velvet touch silicone.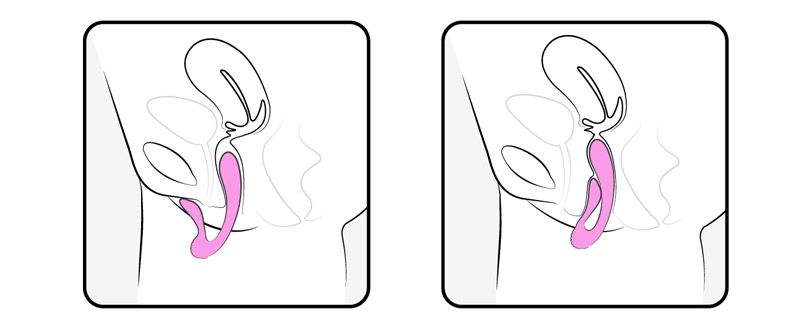 Operating on a wavelength all on its own, the G-Wave takes triple action stimulation to new heights. Its mind-blowing flexibility and ergonomic design work together melodiously to provide three, moanful experiences – clitoral stimulation, g-spot stimulation, or a delightful combination of the two.
The highly flexible, clitoral stimulator wand gently waves hello, gracefully moving back and forth, caressing your little bud. Watch the short, thick wand stretch itself away and return back to kiss the top of your clitoris, gently vibrating against your sweet, sensitive spot as it massages the inside of your honeypot.
Creatively texturized on the curvature of its handle, this rabbit vibrator was made with a ribbed bottom for easier removal and insertion. The thick, texturized lips on the clitoral stimulation provide extra ecstasy for your most delicate region.
This rabbit vibrator whispers even on its most powerful pulsation. Choose from the 10 quiet, lip-quivering settings on two dominant motors- Set the speed to a soft, steady buzzing for a little teasing or completely intensify your erotic experience with the multiple, rapidly-pulsating vibrational modes. The two powerful motors, one in the shaft and the other sneakily tucked inside the clitoral stimulator, provide precise pleasure.
Running low on the toe-curling pulsations and lip-biting vibrations? Simply recharge the G-wave with the included USB cord for a mere 120 minutes to enjoy 140 minutes of playtime. To intensify your experience, squeeze a few liquidy drops of water-base lubricant on both stimulators to dramatically increase the ecstasy.
Adrien Lastic recommends the use of water-based lubricants for an easy and smooth insertion of all silicone products. Do not use silicone lubricant, oils or creams with any silicone product as they can degrade the product material, limiting its performance and lifespan.
Thoroughly clean the toy before and after each use with warm water and mild soap.
Store your Adrien Lastic toy in a dust-free place and keep it away from toys of other materials. Avoid leaving it in direct sunlight and NEVER expose it to extreme heat.























Definitely love the stimulation this gives, good levels of vibration. Recommended
Submit review
Popular products in Rabbit Vibrators