5% OFF from orders

US$131

+
7% from

US$393

+, 10% from

US$655

+


100% Discreet Packaging,
Shipping & Billing

7350022277656
Lelo
Ina 2 Vibe - Green

Product code 7350022277656
Shipping:





Estimated shipping cost to

United States

US$15.74

–

46.17

See details
Shipping:
Weight: 550 g


Estimated shipping cost to

United States

US$15.74

–

46.17

See details
Payment:

Payment:





Guarantee:
Money Back Guarantee
We will make a full refund if you decide to cancel your order by any reason

Guarantee:



Money Back Guarantee
We will make a full refund if you decide to cancel your order by any reason
Product features
For women who crave a whole new state of orgasmic bliss, INA™ 2 offers the holy grail of sexual satisfaction: the blended orgasm.
The innovative and unique design of INA™ 2 changed the way we think about rabbit-style massagers, and it will revolutionize the way you think about your pleasure – guaranteed.
Mere Moments to Orgasm for Instant Satisfaction
Reviewers and owners tell us that nothing makes them climax faster or more intensely
Two Powerful Vibrating Motors for a Blended Orgasm
INA 2™ offers a combined clitoral and G-spot orgasm thanks to motors in the body and clitoral stimulator
100% More Power for 100% More Pleasure
INA 2™ is one of the most powerful and indulgent rabbit-style vibes in the world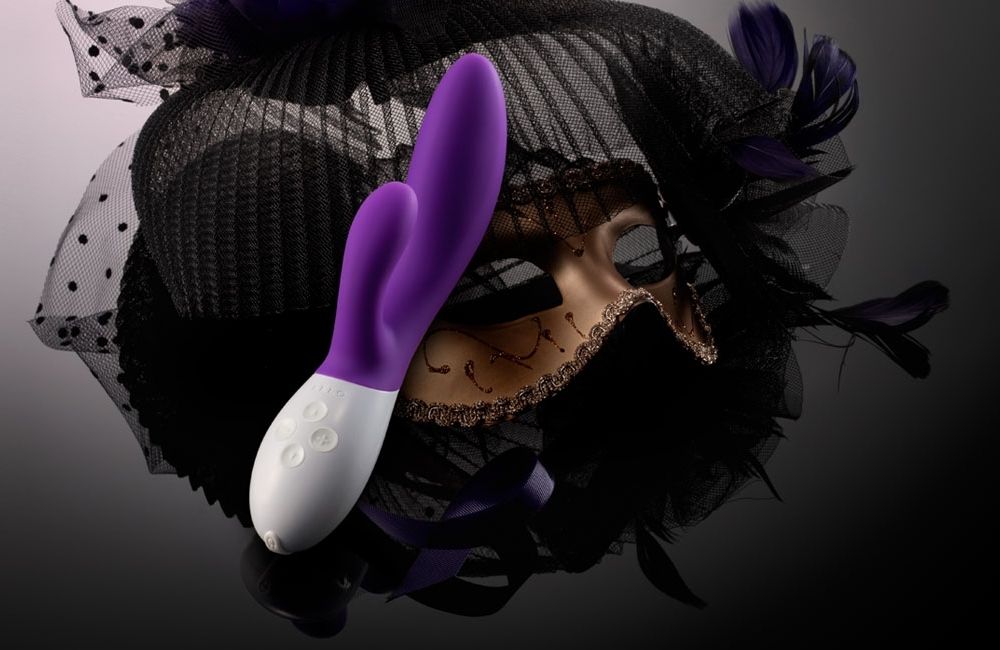 8 Pleasure Settings: From a teasing murmur to a satisfying pulse
100% Waterproof: Perfect for the bath or shower
Fully Rechargeable: More power, less fuss
Let your anticipation build. Imagine teasing and spoiling yourself, how good it will feel.
Begin to explore yourself, your body, your senses. Listen to your body, guide your hands.
Slow it down, speed it up, until your body shakes and your climax overwhelms you.
There is a sexy, sensual ritual to opening a LELO box: it's a celebration of pleasure, the ultimate expression of indulgence and excitement. Share it wisely, often, and with care.
INA™ 2
Charger (Set to shipping address)
Satin Storage Pouch
Warranty Registration Card
Detailed Instruction Manual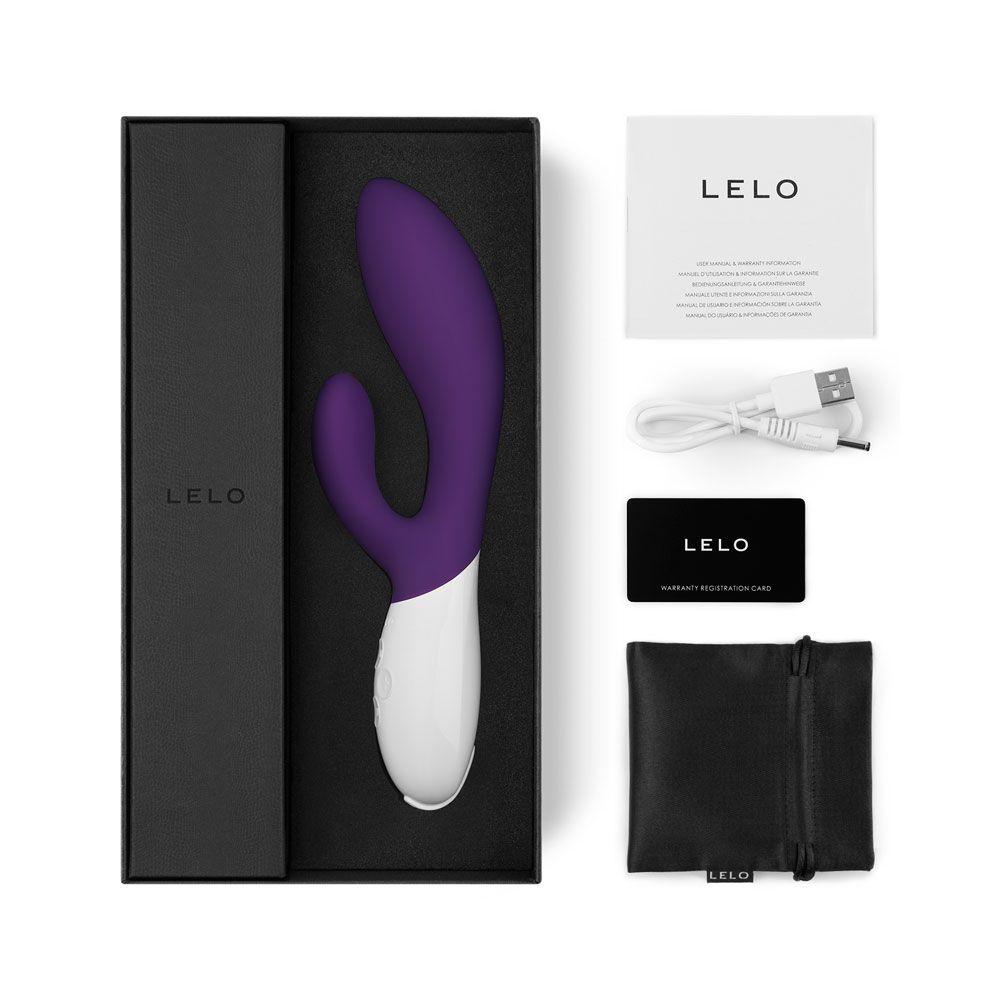 Materials: ABS Plastic / Silicone
Finish: Matte
Size: 200 x 62 x 33mm / 7.9 x 2.4 x 1.3in.
Diameter: ⌀ 37mm / 1.5in.
Insertable Length: 110mm / 4.3in.
Weight: 130g / 4.6oz.
Battery: Li-Ion 500mAh 3.7V
Charging: 2hrs at 5.0V 500mA
User Time: Up to 2hrs
Standby: Up to 90 days
Frequency: 120Hz
Max Noise Level: <50dB
Interface: variable interface dial, 8 modes















Smooth and creamy, extremely good product, good price and loved the settings on it, easy to scroll and use magic it gives. Highly recommended.
It needs a bit of lube just in case.
I ordered it here online and it arrived pretty fast. It was discreetly packed so that was a big plus
All reviews (1)
Submit review
Smooth and creamy, extremely good product, good price and loved the settings on it, easy to scroll and use magic it gives. Highly recommended.
It needs a bit of lube just in case.
I ordered it here online and it arrived pretty fast. It was discreetly packed so that was a big plus
Submit review